Welcome!
Cheatham and Assoc Corp is your one-stop shop for print, promotional products, office supplies, eCommerce and marketing solutions. Whether you're looking for a specific item or browsing for ideas, you've come to the right place. With thousands of products to choose from, we offer branded merchandise to fulfill your marketing needs.
Put our knowledge of promotional products to work for you. We're here to DELIVER a solution that will fit your company's budget and objective.As a customer-driven company, our mission is to provide solutions that streamline business processes, enhance productivity and increase creativity while reducing client costs. As a valued customer, you become part of our family. With over 7,000 suppliers Cheathamand Assoc Corp is your connection to a solid network of possibilities.
Featured Item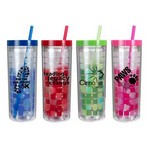 16 Oz. Mood Cube Tumbler (Spot Color)
16 Oz. cups are the perfect size for corporate events, parties, high schools and festivals. The items change color with ice cold liquids.
$4.59 - $6.50
Enormous stock of colorful products: T-shirts, polo shirts, sweatshirts, jackets, caps, pullovers, wind shirts, blankets, duffel bags, aprons, lab coats.
It's fun to create your own custom designs - using any combination of graphics, logos, colors, names, and years - and see your actual products come to life.
Notebooks, business cards, pens, forms, letterheads, envelopes
Signature Showrooms